Complete the form to learn about our DR Assessment.
Don't take a chance with your disaster recovery.
Not having a stable DR provider could be, in a
word, disastrous.
The recent news of Sungard's financial problems is good reason for concern. As their own CEO stated, "The approach [SUNGARD] had taken to disaster recovery really hadn't changed in 20 years—and the world had moved on…We had been slow in recognizing the business had to change."

Growing. Expanding. Evolving. The newly merged Hostway|HOSTING company is solidly set for years of continued success. While there is no one-size-fits-all for DR plans or IT infrastructure, our hybrid cloud solutions can accommodate the technology changes rapidly unfolding for businesses across industry.
Hostway|HOSTING offers dependable and unwavering disaster recovery solutions.
"…the best part for me…I don't have to worry about it and everything is taken care of."
Director of Technology, ConvergeDirect

Find out more about Disaster Recovery
In this booklet we provide insights into the challenges, needs, strategies, and available solutions for disaster recovery and business continuity, especially in modern, virtualized environments, hybrid clouds and the public cloud. We will also explain which benefits and efficiencies Hostway|HOSTING Cloud Replication powered by Zerto delivers and how it compares to other BC/DR technologies.
"A Cautionary Tale: Sungard Files for Chapter 11— A Complete Failure for the Disaster Recovery Services Provider "
This five-minute read explores how Sungard's outdated approach over the past couple years has put them in a dire situation (and their customers, as well).
More reading on disaster recovery.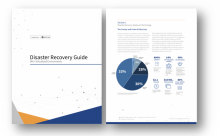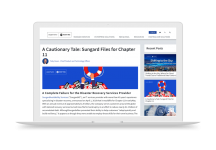 Copyright © 2019 All Rights Reserved
This deep-dive analysis of your organization's current state infrastructure includes identification of risk pockets and areas of potential optimization.
Find out how prepared you really are. Schedule your DR Assessment.